Top Surfing Beaches in Puerto Rico
Adventure
From Isabela to Rincon is where most of the world-class surfing beaches in Puerto Rico are found
It was 1968 when the world learned about the top surfing beaches in Puerto Rico — or the great waves of the island altogether. Thanks to the exposure and attention brought by the World Surfing Championship, held in Rincon for the first time that year, surfers worldwide realized that this town was not the only hidden gem in the "Hawaii of the Atlantic."
Due to swells in the Atlantic Ocean that roll over the Puerto Rico trench (an astounding 8,000 meters deep) and then slam against the island, the northwest coast offers some of the finest surfing in the region and is one of the best things do to in Puerto Rico. From Isabela to Rincon, here is where most of the world-class, top surfing beaches in Puerto Rico are located, with waves that may reach 6 meters in height. However, we can't forget the east coast, which can boast some respectable swells during storms at the peak of the season, which stretches from October to February. You'll learn, though, that the surfing season may fluctuate from beach to beach.
Rincon Beaches
Tres Palmas
Generally recognized as one of the best places to surf in the Caribbean. Huge 25 ft. waves during the winter, recommended for expeirenced surfers only.
Dogman's
A local favorite and also reserved for expierenced surfers. It's a shallow beach with fast waves.
María's 
Very popular beach with parking just a few feet away, the waves break close to the shore but there are some hazards. Experienced surfers only.
Indicators
Right beneath the Rincón Lighthouse, this is a rocky shallow beach that only attracts local surfers.
Dead Man's
Many dead bodies have washed ashore, an advanced right break against a dangerous cliff.
Domes
One of the more popular beaches because it is beginer friendly. Its consitent break draws crowds so come early. Located in fornt of the old nuclear reactor.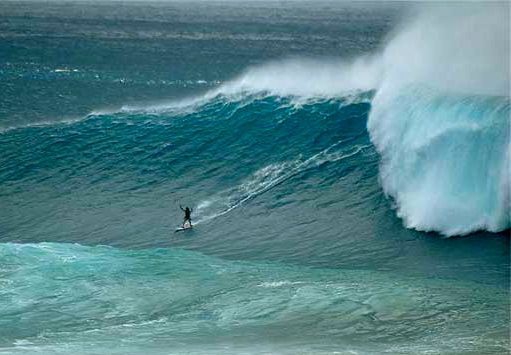 Spanish Wall
Access is by walking along a wall from the parking lot at Domes Beach. Great for bodyboarders.
Pools
Located next to Pools Guest House this beach is uncrowded and beginer friendly. Watch for the rocks!
Antonio's Beach
In front of the Parking lot of Casa Islena, this beach is beginer friendly and best surfed in the morning.
Sandy Beach
As the name suggests a sandy bottom beach that is popular with beginers and boogie boarders. Come early and beat the crowds.
Little Malibu
More challenging than Tres Palmas because of the need for big swells from the Northwest to start breaking. Very fast waves that break over sharp coral in very shallow water. 
Gas Chambers, Aguadilla
Because Gas Chambers is located on the right side of Crash Boat beach, you could easily drive to the latter, park, and enjoy the facilities whilst surfing at both beaches. These include food kiosks, showers, bathrooms, parking lot, tables and even shops that rent out snorkeling equipment and kayaks.

Why it's popular: Varies from crowded on the weekdays to ultra-crowded on weekends, but it is worth it. As Steve Fitzpatrick from Surfline describes it, Gas Chambers has "unarguably, Puerto Rico's best right tube." Ranked an 8 out of 10 on the "Perfect-O-Meter" by the same online community, Steve also recommends the "first wave of set, because the backwash goes under the subsequent waves and creates giant warbly barrels over the super hard-packed sand and rocky bottom."

How to get there: Drive as if you were going to Crash Boat; once there, you'll find Gas Chambers on the right side. From San Juan, take Expreso Jose de Diego/PR-22 W for about 80-90 km west, depending on your exact location. Then, exit left onto PR-2 W, and after 43km, take a right onto Cll San Rafael/PR-107. Two km later, you will turn left onto PR-458, which you will drive until the end, where you will find Crash Boat (off PR-107).
La Selva, Luquillo
While the northwestern coast of Puerto Rico is the well-known surfer hangout of the island, La Selva is one of the spots that truly shines in the northeast. It is about 4-km walk across the beach from La Pared, which so happens to be one of the top surfing beaches in Puerto Rico for beginners. Literally meaning "The Jungle" in Spanish, La Selva is a hidden spot that is essentially empty during the week with just a few surfers over the weekend.

Why it's popular: Surfers say that just getting there is part of the adrenalin kick. Why? La Selva can only be reached by walking about 4 km from La Pared, then going down a narrow dirt road that eventually meets a barb-wire fence, which you have to jump. With no hotels, no neighborhoods, and only kilometer after kilometer of sand and ocean, the beauty of this palm-fringed spot will also take your breath away.

How to get there: Enter Luquillo from Interstate PR-3, then right by the intersection of Rt 3 and PR-992 you'll find La Pared (take Cll A until you see it toward the coast). From there, it will take you about 45 minutes to walk to La Selva with your board across the sand. You know you are in the right place if you feel like you're by a farm, with cattle around. The locals warn to watch for the cows on your way.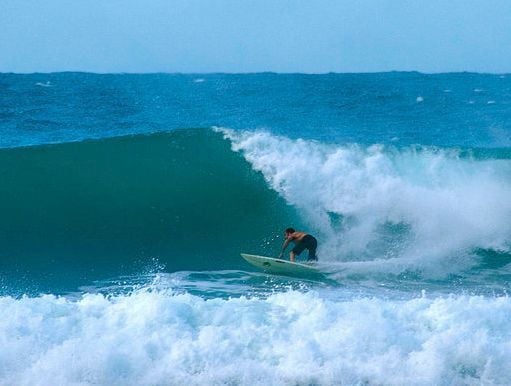 Playa Middles, Isabela
To many, Playa Middles is considered a world-class surfing beach, where international competitions are held frequently. Conversely, some surfing forums classify its wave quality as "Regional Classic" only. Thus, when it comes down to it, it all depends on the season (and the surfer). As far as facilities go, there's not much going on by the beach, plus you will also have to park close to the road (PR 466) or on the sand.

Why it's popular: Surfers from the online community WannaSurf say Middles is among the "Top 5 Biggest Waves in Puerto Rico" and you can ride "huge deep barrels if you know how to manage them." Several local competitions, such as the Medalla and Malta India Masters Series, are held here and at nearby Jobos beach.

How to get there: From San Juan, take Expreso Jose de Diego/PR-22 W for about 80-90 km west, depending on your exact location. Then, exit left onto PR-2 W, and after 23km, take a right onto Ave Noel Estrada/PR-113. Seven km later, you'll see PR-466 sign on the right. Once you turn, follow PR-466 until you see Playa Middles on the right, behind what's known as "las dunas" (the dunes).
Bridges, Aguadilla
Its central location and world-class wave quality make Bridges a frequented spot, despite the polluted waters. It can get very crowded on weekends, so it's best if you visit during the week. Moreover, the surfing community at WannaSurf describes Bridges as one of the top surfing beaches in Puerto Rico because it peels best.
Why it's popular: Surfer Steve Fitzpatrick describes this right pointbreak as "super fun, playful, and rippable, with a few different sections scattered along its 100 or so yards." Moreover, this is "a great place to work on your speed carves."Downtown location means several places to eat, drink, and rest.

How to get there: From the capital, take Route 2 towards Rincon. If you are in Aguadilla, get on Route 107, then turn right before Route 2 at Route 111. Bridges is found at the bottom of the hill.
Sources: Caribbean Travel + Life magazine, Surfline, Wannasurf, SurfingPuertoRico Surf, Play & Stay Rincón, Puerto Rico
??
Maria Alexandra Laborde has lived, studied and traveled extensively throughout Puerto Rico, the Middle East & North Africa. She shares her knowledge and love for the Arab world through stories, travel guides, and photo essays on her niche blog Travel The Middle East. Also, Maria is the author of LatinAbroad: Cultural Travel Blog, where she shares cultural encounters and advice after traveling to more than 20 countries across 4 continents. Follow her on Google+, Facebook and Pinterest!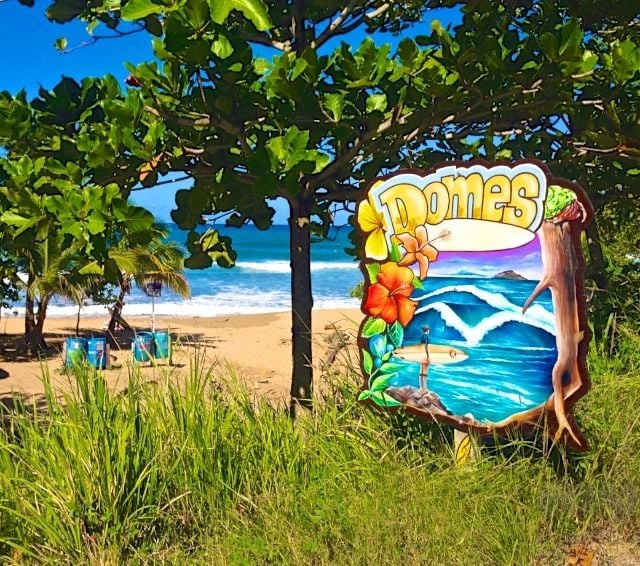 Updated February 2014 by My Guide Puerto Rico