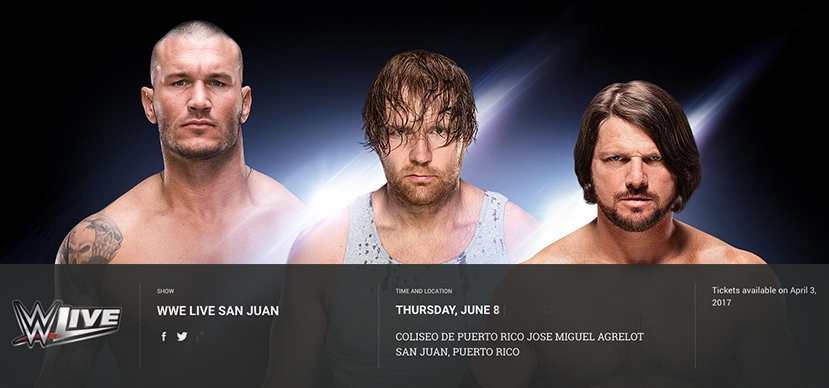 Event Details
A live event in Puerto Rico featuring your favorite WWE stars. Tickets go on sale on April 3rd.
---
Venue
Puerto Rico Coliseum José M. Agrelot, San Juan
Ticket Prices
On Sale April 3
Where to Purchase Tickets
Tickets available at Ticket Pop, Walmart Stores, Amigo Supermarkets and the Coliseum Box-office*.
*Coliseum Box-office open Monday through Friday from 10am until 6pm.
TicketPop Info:
787.294.0001