Puerto Rico Diving Sites
Adventure
Puerto Rico's underwater beauty and diversity will take your breath away.
Puerto Rico diving will take your breath away, not only because of its beauty, but also because of its diversity. Despite the archipelago's small size, dive sites in Puerto Rico are divided into 5 different Areas, due to geographical and environmental variations. Hope you enjoy this comprehensive Puerto Rico diving guide!

Area 1 covers the North East of the main island, from Dorado all the way east, past Fajardo, and right before Culebra. The Atlantic swells affect this area, making diving conditions less desirable. You may encounter poor visibility due to shallow waters, swells steering the fine sand, and rain water run-offs from the mainland. It is recommended to dive this area during the summer only, as conditions tend to be quite erratic in the winter months.
Total dive sites: 16 (list of sites here and here)
Best place to stay: Fajardo, not San Juan
Best dive sites in Puerto Rico, Area 1: Cayo Diablo (several dive sites in one)
Area 2 is characterized by variety. In Culebra, you'll find excellent dive sites for both beginners and advanced divers alike. You may choose from shallow dives teeming with marine life -- or an adventurous site with rough seas, strong currents, and difficult entry/exit points that challenges your buoyancy control.

You could easily take a day trip from the East Coast, leaving on the first ferry from Fajardo in the morning and return on the last ferry in the evening. Conversely, you could spend the night in Culebra in order to not feel rushed. in either case, book your trip with a local Culebra operator.
Total dive sites: 23 (see a partial list here and here)
Best place to stay: Fajardo or Culebra
Best dive sites in Puerto Rico, Area 2: Cayo Ratón (intermediate) and Cayo Lobito (also intermediate)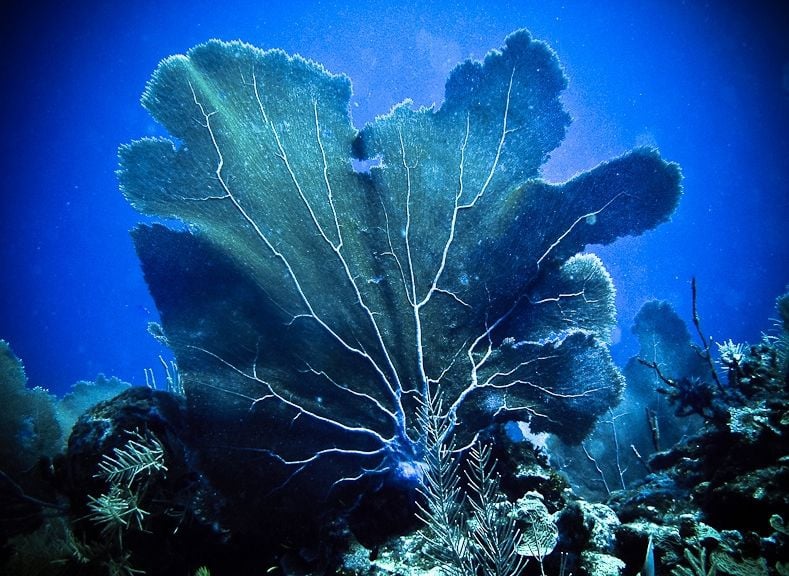 Area 3, covering the South East of the mainland and Vieques island, is similar to Area 1 in the East. Shallow dive sites, with sloping reefs and coral islands, are commonplace. Yet, the variety in Area 3 is superior. Furthermore, the health of the coral is great due to fewer crowds. Dives are typically under 60 feet (18 meters) deep and are an easy day trip from Fajardo as well.
Total dive sites: 23 (see partial list of mainland sites here; for Vieques sites, click here and here)
Best place to stay: Fajardo, Humacao (i.e. Palmas Del Mar) or Vieques
Best dive sites in Puerto Rico, Area 3: Patti's Reef and Angel Reef -- both for beginners, both accessible from Vieques
Area 4 covers the southwest coast, including the beach towns of Lajas (La Parguera), Guánica, Yauco, Ponce, and outlying islets such as Caja de Muertos. Due to its distance from the capital, in addition to much drier weather, Area 4 offers some of the best diving in Puerto Rico. More often than not, visibility is either good or excellent throughout the year.

Please note, The Wall (by the drop-off of the continental shelf) houses various dive sites. If you wish to explore them all, it is advised you stay at the closest town: Guánica (Playa Santa). Low-key and popular with the locals, Playa Santa is a lovely beach destination in itself. For a different diving experience and even fluorescent night dives, La Parguera in Lajas is a good base as well.
Total dive sites: 20 (click here for partial list)
Best place to stay: Guánica or Lajas (La Parguera)
Best dive sites in Puerto Rico, Area 4: Black Wall, Efra's Wall (both intermediate) & Fallen Rock (also known locally as La Piedra del Dominicano; advanced only) in La Parguera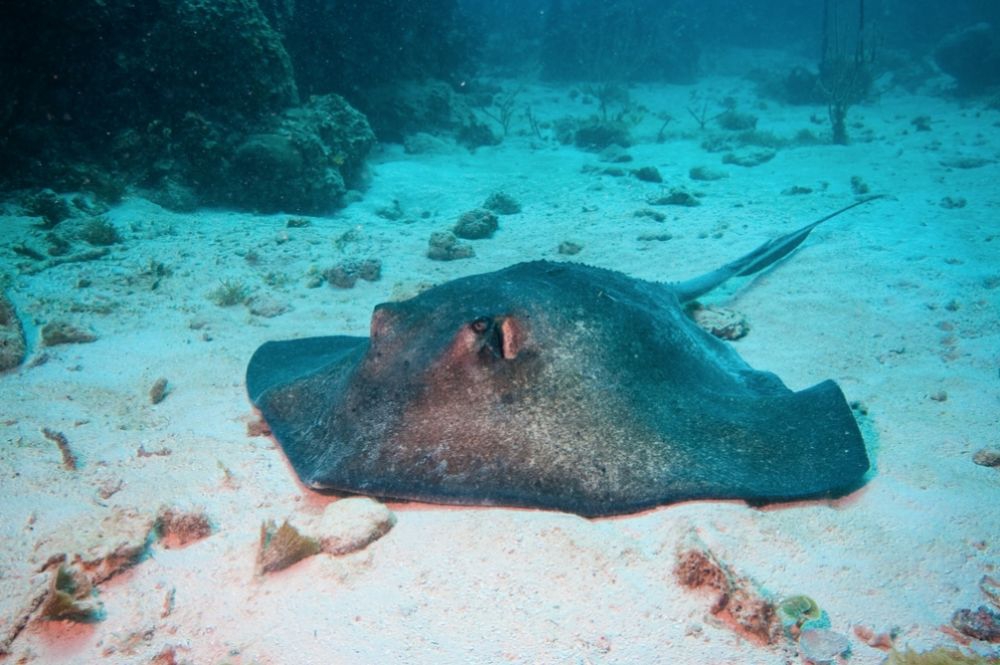 Area 5 is the cream of the crop when it comes to diving in Puerto Rico. Mona island, however, tops the list without a doubt,. Due to it's distance (a 6-hour boat ride from the mainland) and required permit, a multi-day tour must be booked in advance. It will involve camping and/or a live-aboard, typically lasting between 2-3 days. Monito is another excellent site that you will likely take in during your trip. Ask your local dive shop for details.

Conversely, Desecheo island is an easy day trip from the West Coast. Located only 12 miles off the mainland, it isn't as exotic as Mona, but still quite beautiful. It is an uninhabited island with beautiful beaches, which you will surely enjoy between dives. Please note: The best dive site in Desecheo is located on the northwest of the island, and only accessible under calm conditions.

When it comes to beach dives, the best on the mainland's west coast are sites 95 and 96 (off Aguadilla), in addition to reef dives 87-89 between Mayaguez and Cabo Rojo. Be forewarned: This area of Puerto Rico is popular with surfers. This means swells may be quite strong, making the seas rough at times. If this is the case during your visit, it is recommended you hit Candyland in Desecheo.
Total dive sites: 21 (arguably. Click here for sample list)
Best place to stay: Cabo Rojo or Rincón/Aguadilla (if interested in surfing as well)
Best dive sites in Puerto Rico, Area 5: Mona Island (Intermediate-advanced), Candyland (intermediate) & Las Cuevas (beginner) in Desecheo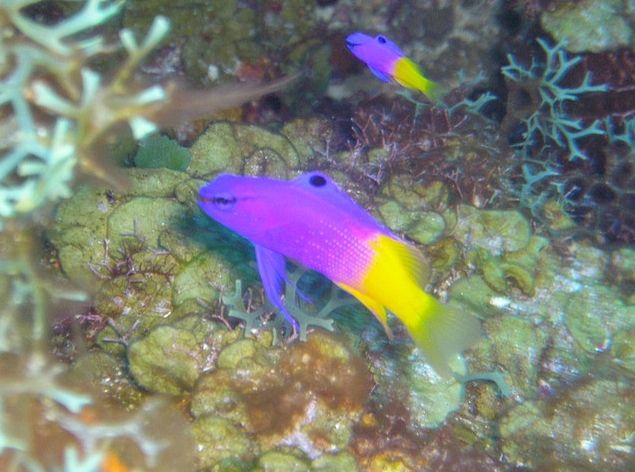 Maria Alexandra Laborde has lived, studied and traveled extensively throughout Puerto Rico, the Middle East & North Africa. She shares her knowledge and love for the Arab world through stories, travel guides, and photo essays on her niche blog Travel The Middle East. Also, Maria is the author of LatinAbroad: Cultural Travel Blog, where she shares cultural encounters and advice after traveling to more than 20 countries across 4 continents. Follow her on Google+, Facebook and Pinterest!
Photo Credits:
stalker_d90, Flickr
Scubaben, Flickr
Michael Brashier, Flickr (Main Image)
David Galvan, Flickr