Explore Puerto Rico's Best Beaches
Adventure
Puerto Rico offers more than 300 beaches for sunning, swimming, scuba diving, surfing and more
A Snapshot of Some of Puerto Rico's Best Beaches
With 272 miles of coast line, Puerto Rico offers more than 300 beaches for sunning, swimming, scuba diving, surfing and more. The turquoise waters of the Caribbean, paired with the white sandy tranquil beaches, complete the picture of how most tourists envision Puerto Rico's beaches. But many of the beaches will surprise you with their orange and yellow sands, stunning views of the mountains, large sand dunes and rocky shores. If you've already made travel arrangements, many Puerto Rico hotels offer transportation to nearby beaches. Depending on your preferences, planning ahead will allow you to schedule your trip around the follow family-friendly, secluded or watersport beaches.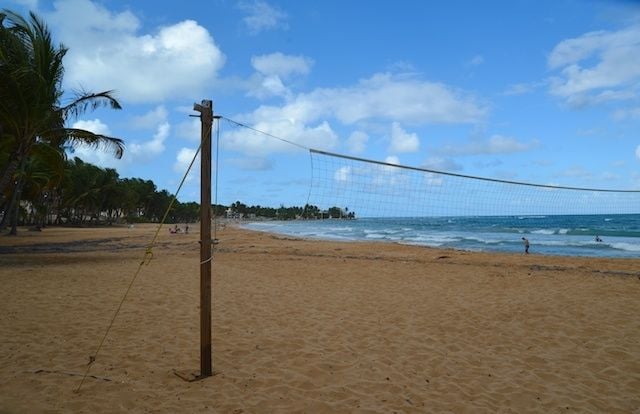 Family Beaches
Traveling with little ones in tow can make a day at the beach a fun-filled family adventure or a challenging activity. By choosing a family friendly beach that offers amenities such as restrooms, picnic tables and snack areas, you can ensure that your trip to the beach will go as smoothly as possible. You may also want to avoid beaches that offer a lot of watersports or intense waves that might draw larger crowds and dangerous swimming conditions.
Luquillo Beach
Considered the best Puerto Rico beach for families, Luquillo Beach is a short drive from San Juan. Because of an outlying coral reef, the beach offers calmer and clearer water that is a better choice for those with small children. A beautiful beach, it is one of the most widely photographed beaches in Puerto Rico. An additional draw for families is the picnic areas and updated facilities.
Balneario de Boquerón
With numerous lifeguard towers, this mile long beach offers excellent facilities including a kids' playground. With smooth waters, the tide brings in lots of shells for families to comb the beach for. It's also listed as a Blue Flag Programme beach, providing a clean, eco-friendly beach for the whole family to enjoy.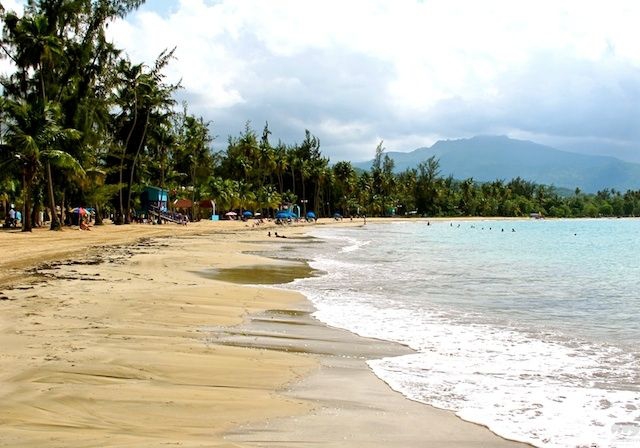 Secluded Beaches
Avoid the crowds and find a beach off the beaten path. With fewer patrons, you'll enjoy a quieter, more tranquil experience. Many of these secluded Puerto Rico beaches are located on nearby islands (CoCo Beach is part of the mainland). Regardless, without overcrowding, you'll have a chance to take in the natural beauty of the beach and feel like you're on your own private tropical island.
Vieques Island
An island municipality, Vieques lies eight miles east of Puerto Rico. You'll find the most scenic and secluded beaches on the Caribbean along the 21-mile-long and four-mile-wide island. With easy accessibility and a host of great facilities, Sun Bay Beach is a popular beach among locals and tourists alike. For scuba divers looking for clear waters and colorful fish schools, try Bahia de la Chiva (Blue Beach) or Punta Arenas Beach. The Mosquito Pier is a hot spot for night fishing and day time diving, while the beaches in the area are popular spots for sun bathers.
Coco Beach
With contrasting colors of island greenery, white sand and vibrant blue waters, CoCo Beach is one of the best secluded beaches on the main land just 19 miles from San Juan. Though the beach has several resorts along its lingering stretches, including Gran Melia Puerto Rico and Coco Beach Golf and Country Club, it's still a relatively quiet beach with minimal crowds.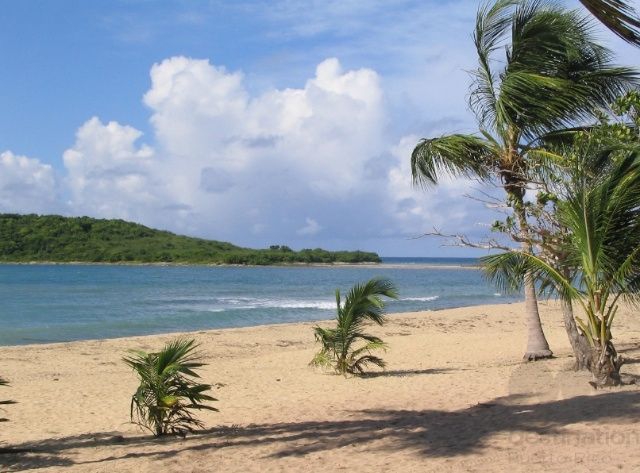 Watersport Beaches
If lying around in the sand doesn't cut it for you, many beaches around Puerto Rico offer a variety of adrenaline-pumping activities and watersports. From kayak, canoe and sail boat rental to snorkeling, surfing and fishing, the Caribbean waters create the perfect opportunity to try out a variety of water based activities. 
Culebra Island
Just 17 miles east of Puerto Rico, Culebra is another island municipality. The island offers a variety of beach front, from sandy beaches to rocky points with many coral reefs and snorkeling opportunities. Culebra is also a great spot to rent a kayak, canoe or mini sail boat and explore the coast line. The most popular beach is Flamenco – an ideal place to swim, sunbathe, snorkel and relax. Most of the other beaches on Culebra are relatively quiet and offer the picturesque Caribbean beach views worthy of postcards.
Playa Higüero
Known for its surfing, this beach is often called "little Malibu" by surfing enthusiasts. You'll catch waves as high as 16-feet from November to April, and a host of international surfing contests are held here throughout the winter months. In addition to surfing, the beach is also popular for scuba divers.