Things to Do in Cabo Rojo Puerto Rico: Going Local
Adventure
The Porta del Sol Region of Puerto Rico offers a lot to do and see, check out Cabo Rojo's vibe.
If you wish to sprinkle your Puerto Rico holiday not only with local spice, but also with relaxation, head out west to Porta Del Sol. In this region, you will find spectacular beaches, natural attractions, and world-class cuisine -- but in a more relaxed, Old-Caribbean kind of setting. Furthermore, you'll have plenty of chances to mingle with islanders and truly go local. Here, some recommendations for things to do in Cabo Rojo:
Beaches
Naturally, Cabo Rojo's beaches are the town's biggest draw. Depending on your mood, you could visit:
Joyuda: great for foodies due to the high volume of restaurants close to the beach; particularly famous for its seafood. Additionally, perfect for water sports such as snorkeling and kayaking due to its calm waters. El Combate: social butterfly? This spot is fun, loud, and alive. Most summer festivals and beach concerts on Puerto Rico's West Coast are held here, as it's always full of local crowds that like to party. No worries though: Combate has its quiet times as well. Visit on a weekday off-season and you'll probably experience the polar opposite! La Playuela: also known as Playa Sucia, this spot is for the adventurous nature lovers. From bird-watching cliffs to natural bridges and hidden coves, Playuela has been named Puerto Rico's most scenic beach on several occasions. No hotels, no restaurants, no services: just you and the Caribbean, as it was meant to be. Boqueron: another popular balneario that comes to life on weekends. Clubs, restaurants, its shops, and bars -- anything a tourist on vacation would want or need. Please note though, most places either close down early on week days or are completely shut down in the off-season, so plan your visit accordingly.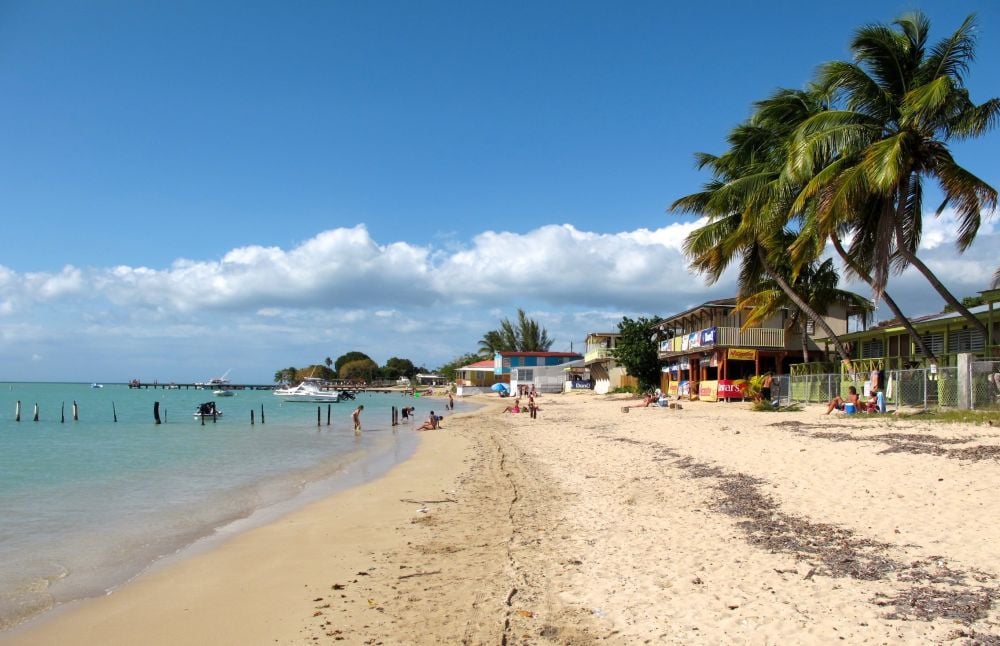 Cabo Rojo attractions: beyond the beach
Cabo Rojo is more than beautiful beaches! Other natural attractions we highly recommend in the vicinity include: El Faro Los Morrillos: the lighthouse, located at the south westernmost tip of the island, is a treat. Great hiking and fabulous vistas for miles. Make sure you bring your own water, plus get there by 8 AM as it can get incredibly crowded on weekends and holidays. Cabo Rojo Salt Flats & National Wildlife Refuge (Road 301, KM 11): imagine over 1800 acres of protected land, teaming with birdlife, surrounded by biking and walking trails. A perfect day trip, that is! Entrance is free, but you may also book Trail Tours (787-851-2999) for USD $3 per adult and $2 for seniors or kids. Bring comfortable shoes, plenty of water, and bug spray. Punta Guaniquilla Nature Reserve: prefer going off-the-beaten-path? Then definitely visit Laguna Guaniquilla and its jagged rock formations at the nature reserve with the same name. Write a formal request as you need special permission from Fideicomiso de Conservación de Puerto Rico to visit -- or simply book a tour directly through them and avoid any hassles.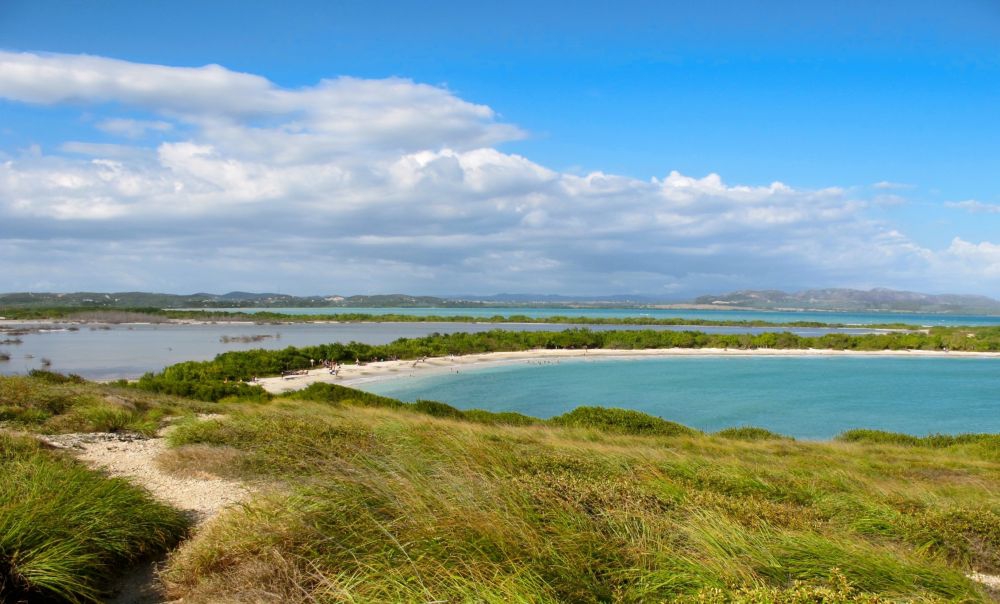 Cabo Rojo Eats
Where to eat, you may ask? Chinchorros (local food stands) and nondescript restaurants are easy to find whether you are at the beach or by the town square. However, if you're looking for a more refined type of experience, we recommend the following: Miski Mikuna (153 Estacion St., Boquerón): should we be surprised that a top-notch Peruvian restaurant may be found in a town known for its fabulous seafood? Chef Javier gets accolades from local and tourists alike. His menu changes constantly, so simply pick a CHEF special and you should be in for a treat. Tino's Restaurant (Road 102, KM 13.5): got mixed reviews, but if you are in Joyuda Beach and are craving Puerto Rican food, it's a good bet for the price. After all, Tino's is considered a "Meson Gastronomico" by the Puerto Rico Tourism Company. La Luna Lyn (Las Delicias | Carr 100, km 5.5): visiting El Faro? Fill your bellies at this local joint after an adventurous day. Their steak, rice & beans, fried cheesecake, and shrimp/risotto get high marks. Vaiven Tasca en el Mar (Bo. Puerto Real | PR-308, Km. 4.0): panoramic views and superb Spanish cuisine? Check! From tapas & sangria to seafood & paella, this restaurant is top-notch -- even for a late-night meal.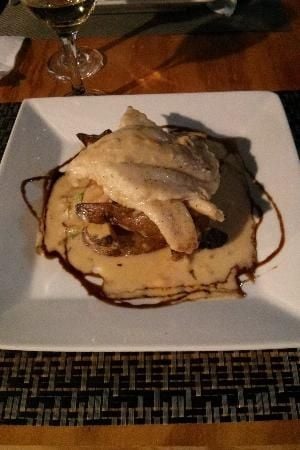 Got more tips for things to do in Cabo Rojo, Puerto Rico? Let us know on Facebook, Google+, Pinterest or Twitter!
Maria Alexandra Laborde has lived, studied and traveled extensively throughout Puerto Rico, the Middle East & North Africa. She shares her knowledge and love for the Arab world through stories, travel guides, and photo essays on her niche blog Travel The Middle East. Also, Maria is the author of LatinAbroad: Cultural Travel Blog, where she shares cultural encounters and advice after traveling to more than 20 countries across 4 continents. Follow her on Google+, Facebook and Pinterest!