Petroglyphs in Puerto Rico
Adventure
For the adventurous traveler, a day trip to La Cueva del Indio is a must
Puerto Rico is best known for its beautiful beaches, delicious local cuisine, lush green landscape and love for salsa.  But the culture of the Island has been greatly influenced by its original inhabitants, theTaíno Indians, who left behind a rich legacy of food, culture and artwork.  For the adventurous traveler, a day trip to La Cueva del Indio in Arecibo, one of Puerto Rico's top attractions, is a must.
Before the Spanish set foot on the "Isla del Encanto" (The Enchanted Island), the Taíno Indians, a nation of indigenous people, ruled the verdant land.  It was unharmed by man and abundant in fruit trees, orchids, sea turtles, manatees and parrots.  That was the Island of "Borikén" during the age of the Taíno Indians. 
Even though this gentle culture of farmers and seamen was almost completely wiped out after the Spaniards' arrival in 1493, due to warfare and disease, part of their legacy can be seen in the form of petroglyphs found in La Cueva del Indio.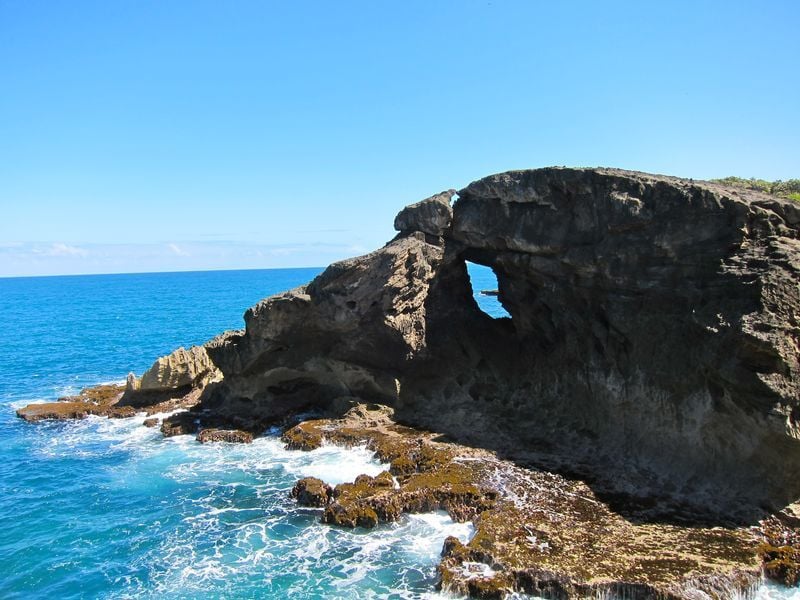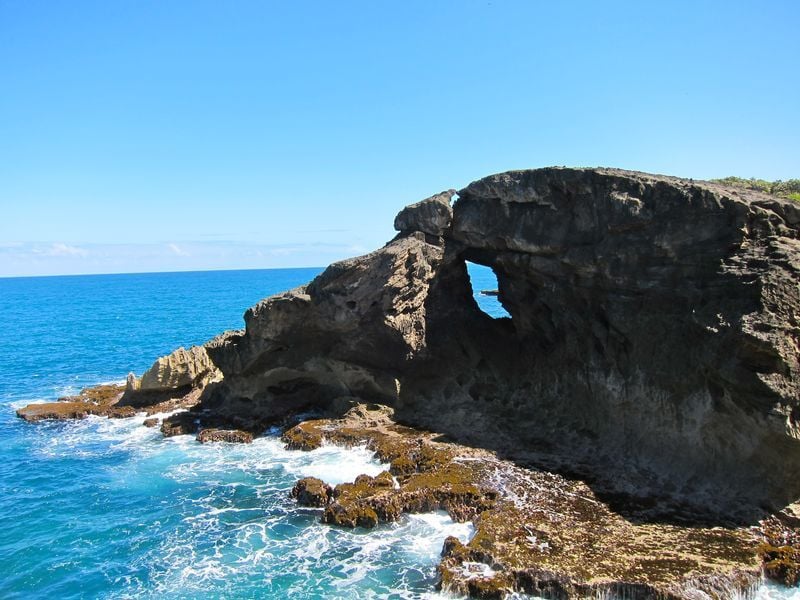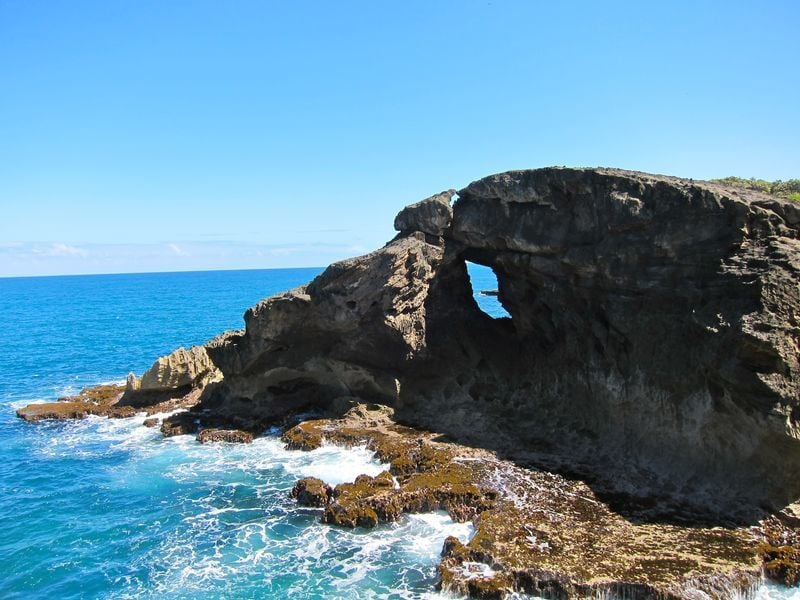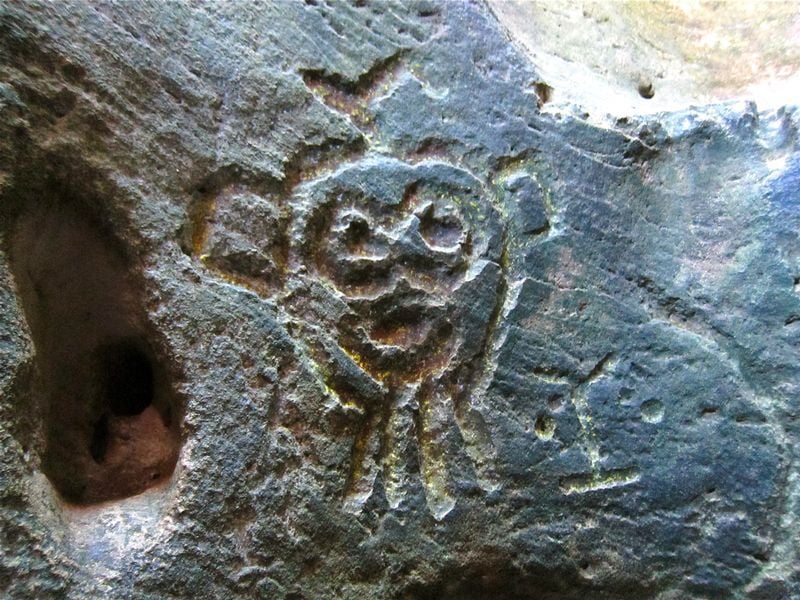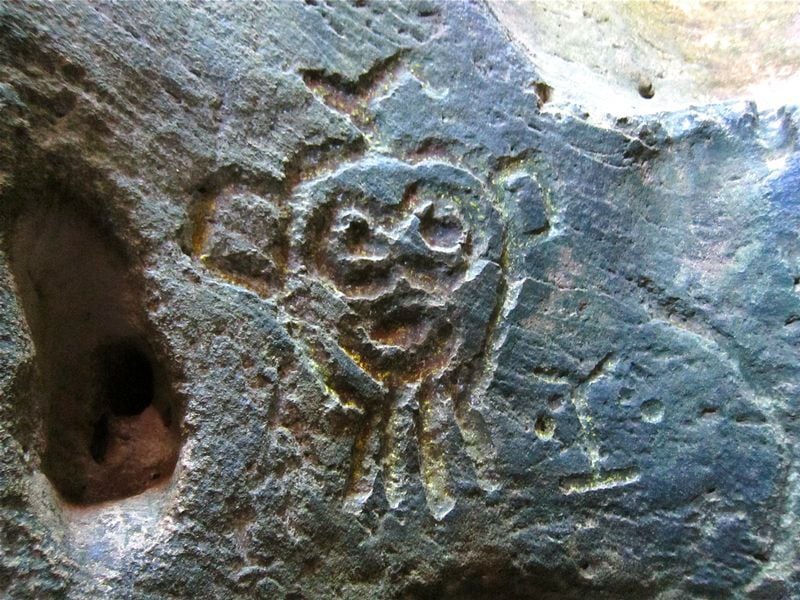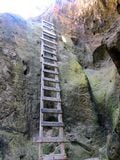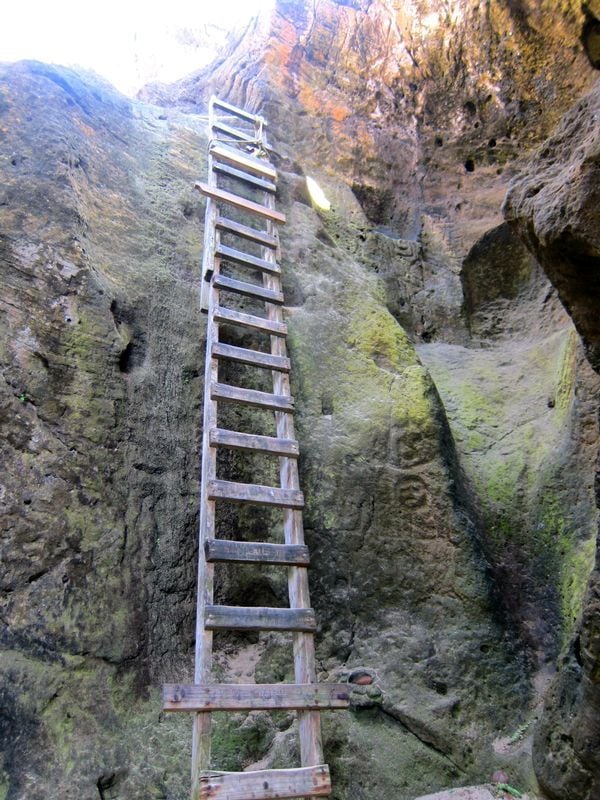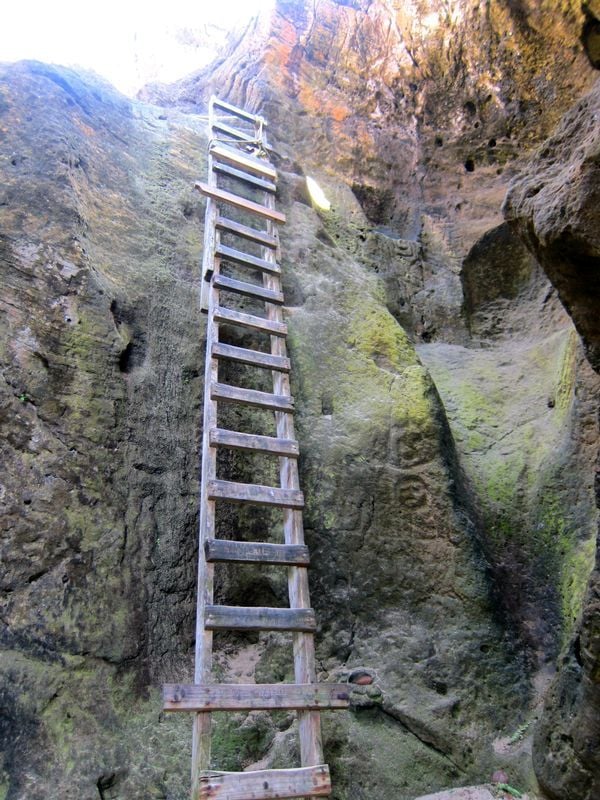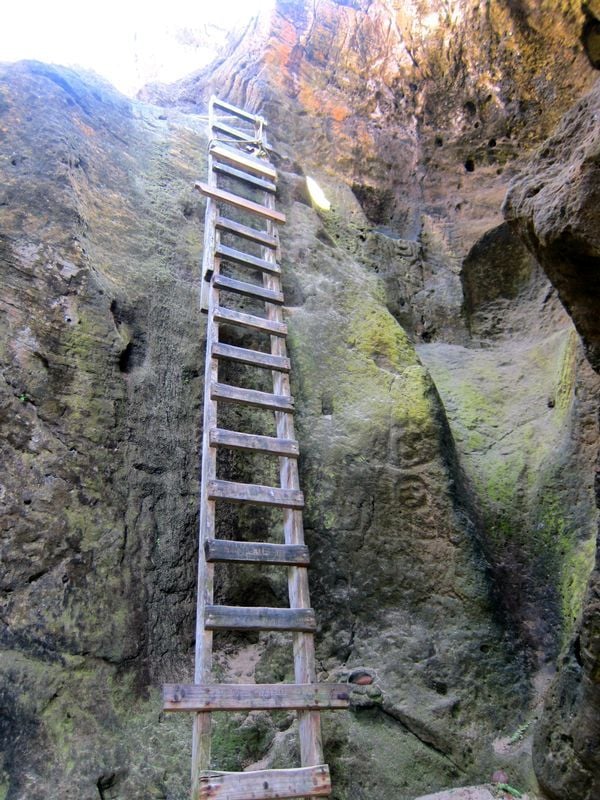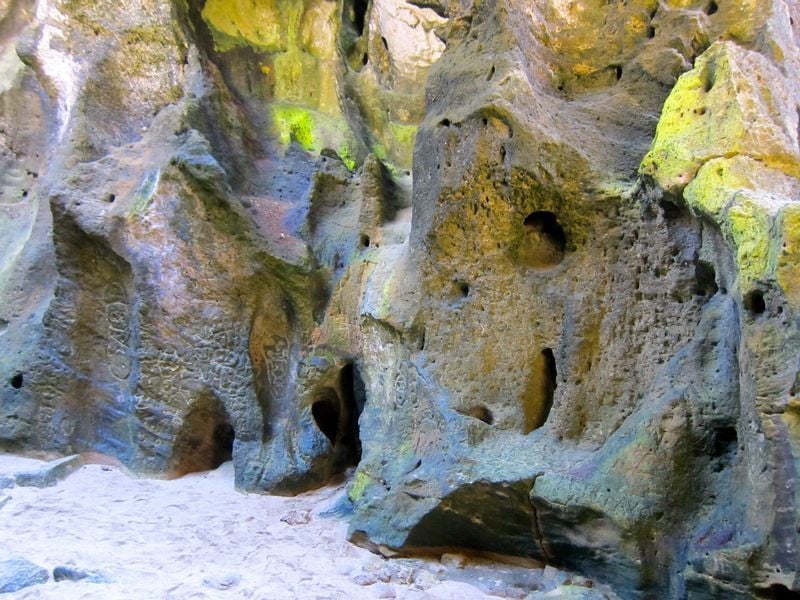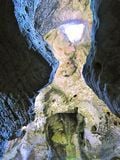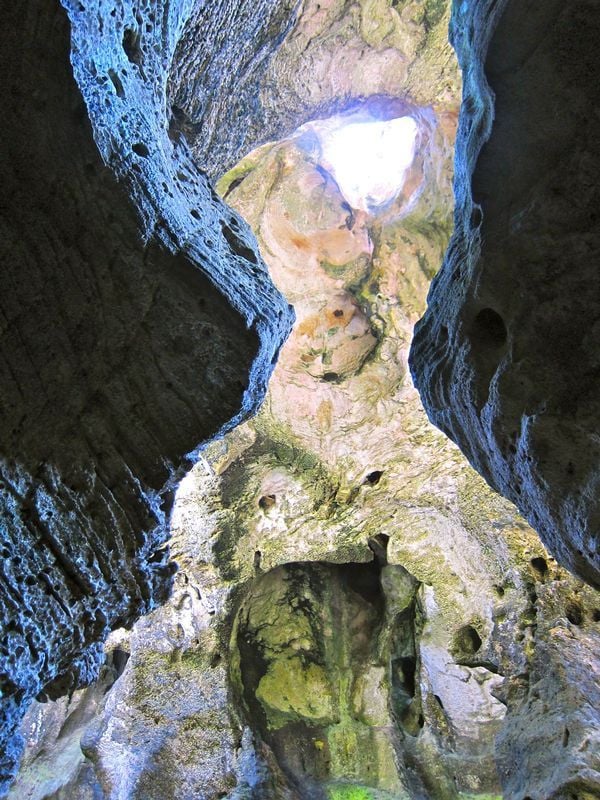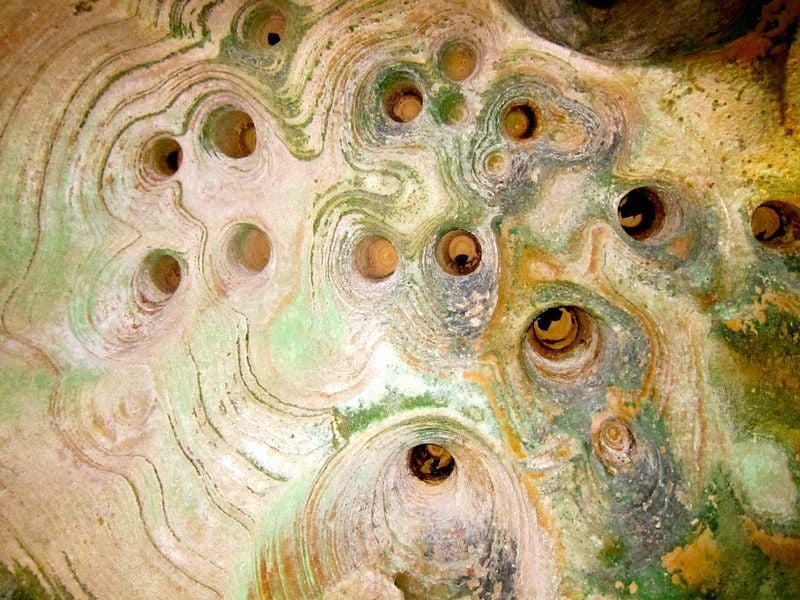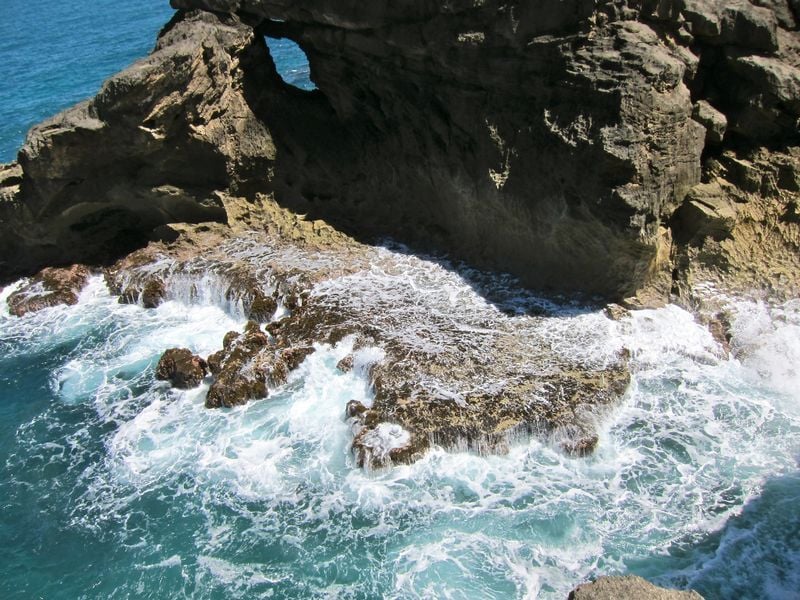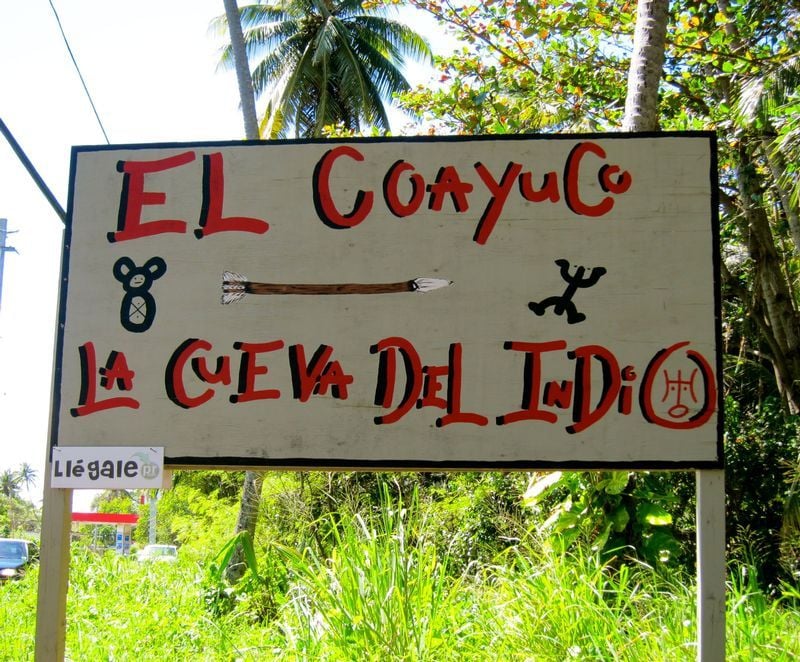 The Taíno Indians used the caves for tribal meetings and spiritual worship.  It is thought that the petroglyphs were carved during ceremonial activities on the limestone walls of these maritime caves.  La Cueva del Indio boasts the largest number of petroglyphs along the coastal zone and in 1992 it was designated a Natural Reserve. 
The cave is located along the rugged Atlantic Coastline about an hour west of the San Juan Metro Area by taking Highway 22 to Highway 10 north and finally to Highway 681 (km 7.9).  As soon as you see a Total Gas Station on your right, slow down because the entrance to the parking area is a few feet away on your left.  Park in the lot and pay $2 to the property owner.
A small sign with an arrow to the left will guide you along a green patch of grass that will lead to sharp, exposed limestone, crashing waves and a spectacular view of the ocean.  From this rugged gray limestone, you descend about 20 feet by a makeshift ladder into a vacant space with smooth, art-filled walls.  As you explore the chambers, you begin seeing the variety of petroglyphs carved into the walls.  You will notice faces, animals, masks and geometric patterns, many of which depicted Taíno deities and ancestors. Some depict everyday life such as the baby and a sun; some illustrate happiness and others seem to represent torment.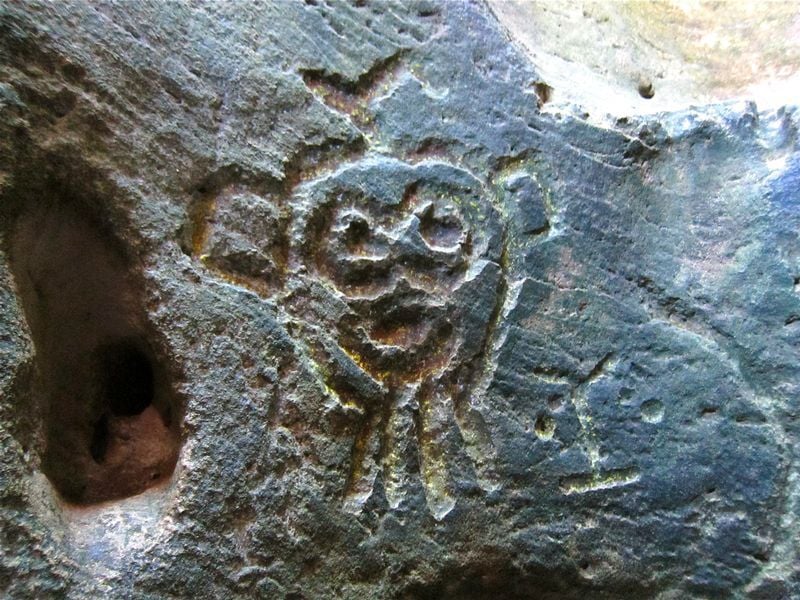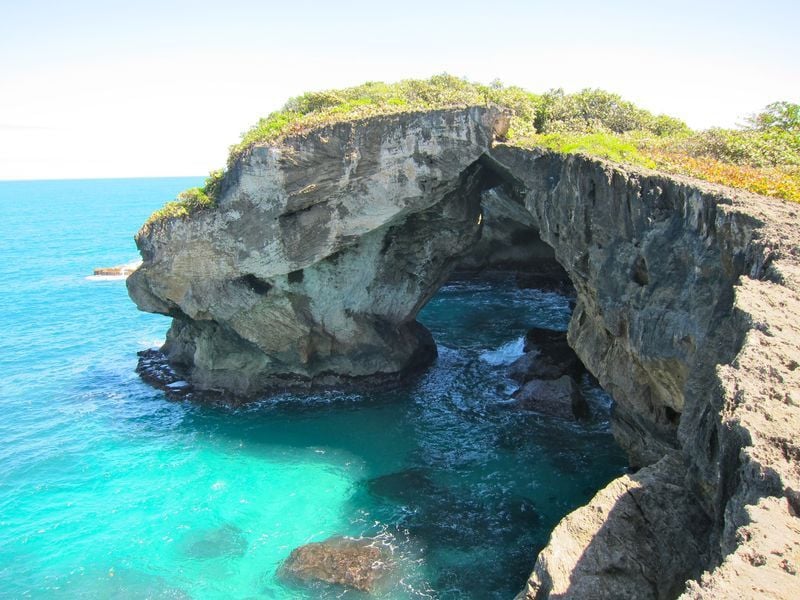 Looking up you see natural bridges, arches and even sleeping bats hanging from the jagged ceiling and rounded rocky nests.  But don't be alarmed, they are harmless; just don't disturb them with loud noises. Gusts of wind and sprouts of water from the ocean can take you by surprise so be careful!  As opposed to many other caves, La Cueva del Indio is quite inviting and does not give a sensation of claustrophobia due to its many apertures. What an amazing way to be transported back in time!
Tips:
Wear comfortable walking shoes, preferably sneakers.
Enough light enters the caves so there is no need for a flashlight.
For a scenic, coastal ride back, continue down road 681 and stop at La Palmita (km 16.5) for a Medalla or a glass of fresh squeezed juice paired with an Ensalada de Carrucho (Conch Salad).  Continuing along the coast, take Route 684 (Ave. Boca) and stop at El Rincón de Don Bonocio for a fish empanadilla and an alcapurria.
Sources:
Taínos by Ivinne Figueroa, July 1996
Puerto Rico's Taíno culture by Stephan Lorenz, January 2011