Jazz under the Stars in Puerto Rico
Arts & Culture
Socialize with the locals and enjoy some cool Jazz under the stars.
During the last Sunday of every month, sounds of jazz fill the air at the Ventana al Jazz at the Bahía Urbana in Old San Juan, Puerto Rico.  Located on a pier overlooking San Juan Bay, this series of monthly Jazz concerts in San Juan was formally located at the Ventana Al Mar in Condado and is one of the most popular events in Puerto Rico.  At its new location in Old San Juan, you are close to many great restaurants, hotels and that certain charm that only a city like Old San Juan can provide.

Ventana al Jazz has hosted guests such as Latin Grammy®nominated trumpeter, Charlie Sepulveda, and most recently the young tenor, Carlos Aponte, who participated in "America's Got Talent."  Throughout its duration, the organizers have tried to present artists from different sub genres of jazz, allowing the public to expand their knowledge of and enjoy this great music.  One example is the fusion of Brazilian, Latin jazz and flamenco among others.  
On a recent Sunday, saxophonist, composer and master of sixteen instruments, Edgar Abraham, graced the stage.  Edgar is a Grammy®and Emmy®nominated musician and the creator of the unmatched Hyper-Virtuoso technique for the saxophone.  The second act included a never before seen fusion at the event. 
New York DJ Nicodemus combined electronica and jazz with the help of students from the Conservatory of Music of Puerto Rico.  Nicodemus was the first DJ to participate in Ventana al Jazz and his integration of funk, African rhythms and reggae with electronica made him the perfect candidate to present this different form of jazz.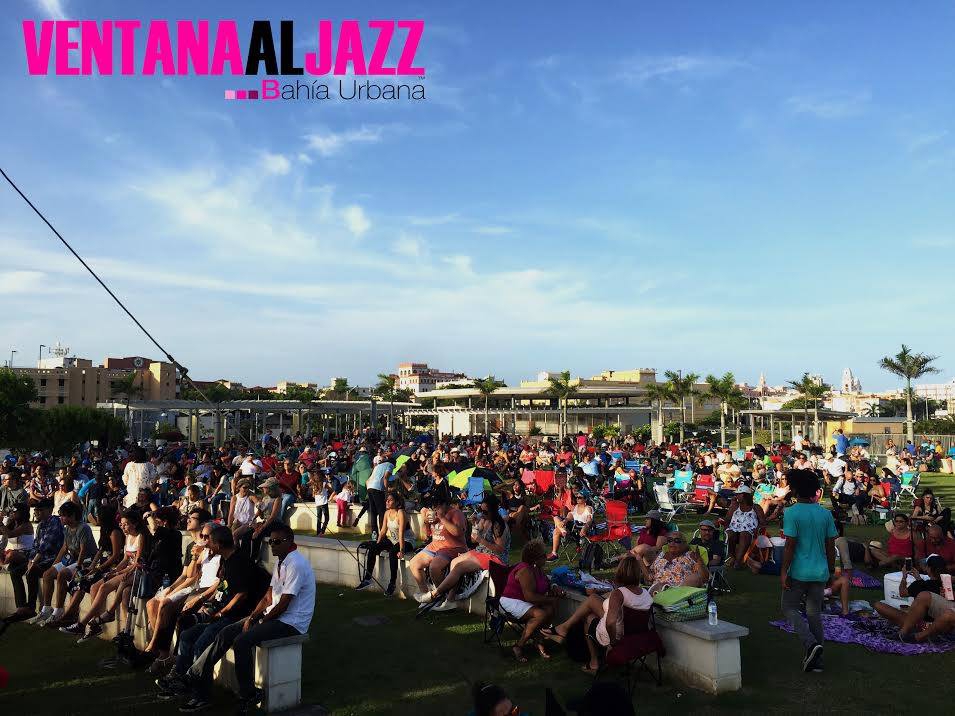 Visit the Ventana Al Jazz Facebook page for more information.
It is no wonder that Ventana al Jazz has become one of the more highly anticipated jazz music events every month.  Admission is free and guests are encouraged to bring blankets and chairs.  Since you are going to be in Old San Juan, why not arrive early and take in the sights of the Old City as mentioned above there are many good restaurants where you can enjoy good food before you head over to the Jazz concert, some of our favorites are Princesa Gastrobar, Punto De Vista, Greengos Caribbean Cantina and Ajo del Pais.
The Ventana Al Jazz event begins at 5:00 PM there is plenty of nearby parking available. 
Upcoming Jazz Events:
Please visit our events page for more information on upcoming events in Puerto Rico.