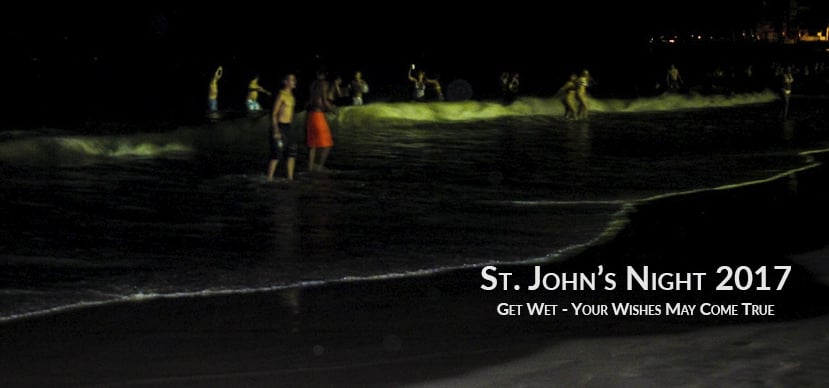 Event Details
Celebrating the patron saint of Puerto Rico and San Juan this annual event brings everyone out to the beach where just before midnight people wade into the water backwards and fall in. Do this at least 3x and it will bring you luck throughout the year.

This year June 23rd falls on a Friday so the celebrating will be intense!

For a good article on this activity, please click here.